The Youth Advocate of the Year Award, sponsored by Reality Check of New York State, honors the outstanding work of youth advocates who have taken the lead in holding the tobacco companies accountable for marketing to youth. These young activists are fighting to protect their peers and their communities from the dangers of tobacco use through public education efforts, peer-to-peer training and outreach to policymakers. Many have worked to improve communities at the local and state level by limiting tobacco industry access to youth, protect youth from exposure to tobacco marketing and imagery, and ensure that tobacco prevention programs continue to receive funding. Their work inspires and motivates other young people to join in their advocacy efforts.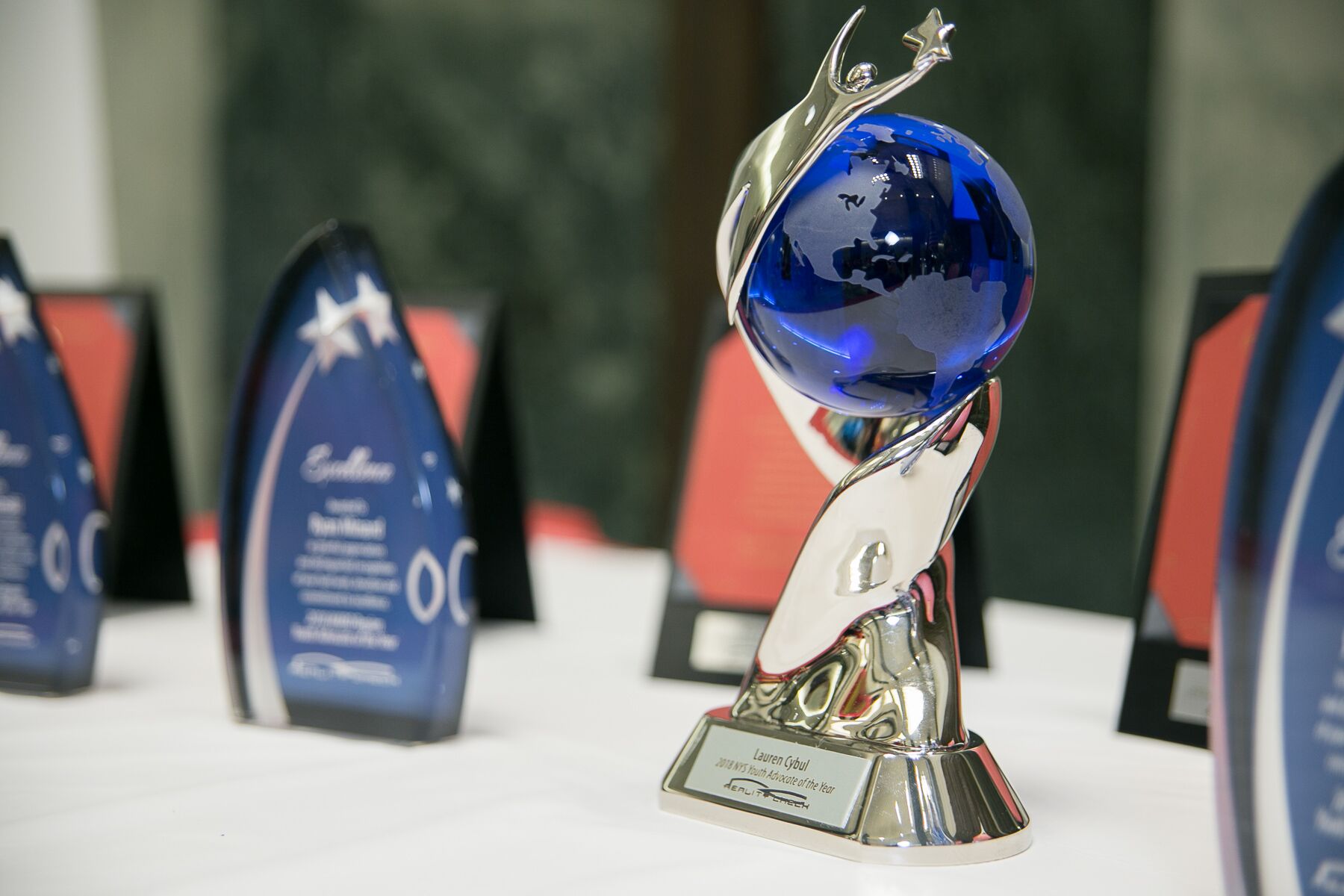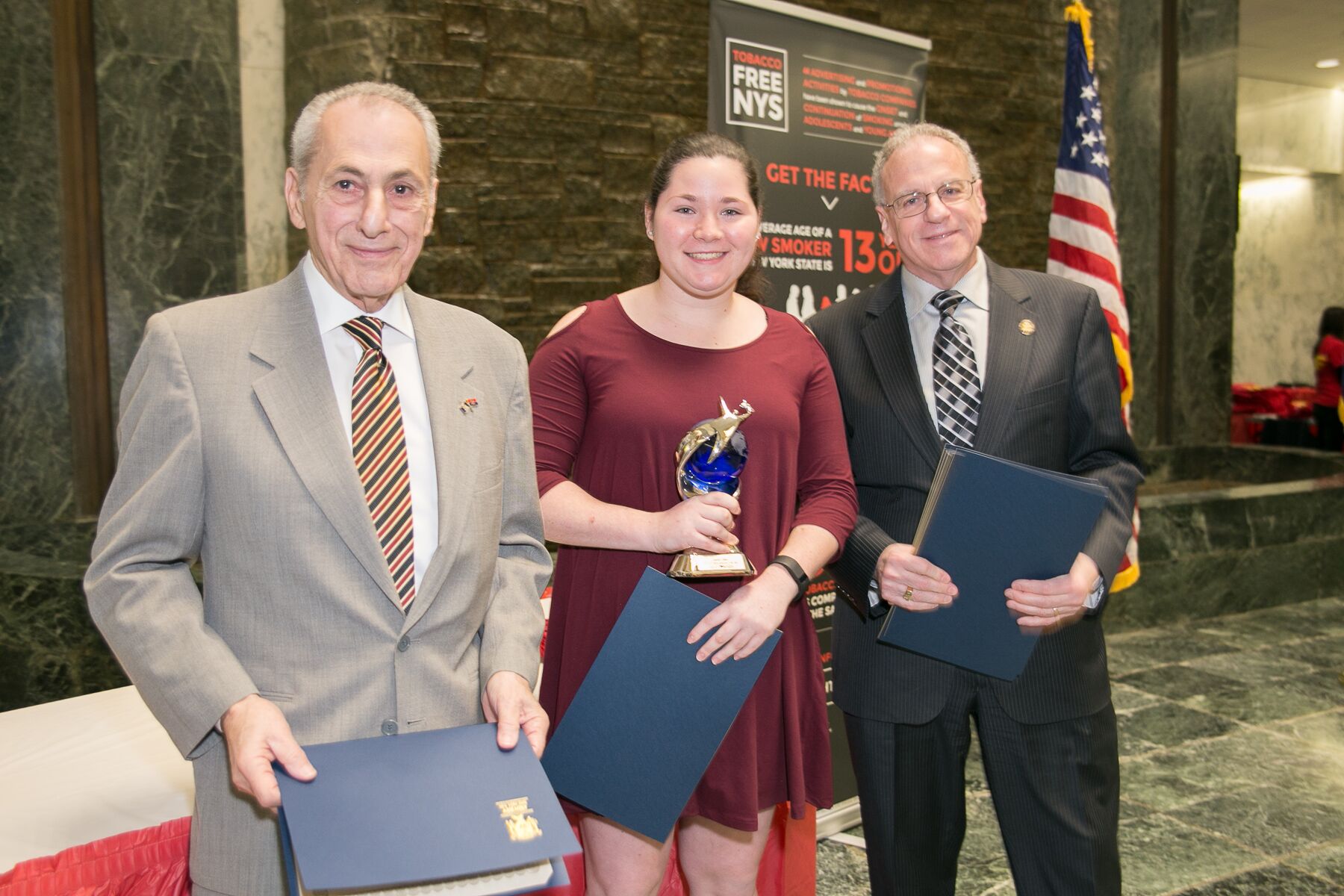 Youth Advocate of the Year Award Lauren Cybul with Assemblyman Joseph Errigo and Assemblyman Jeffrey Dinowitz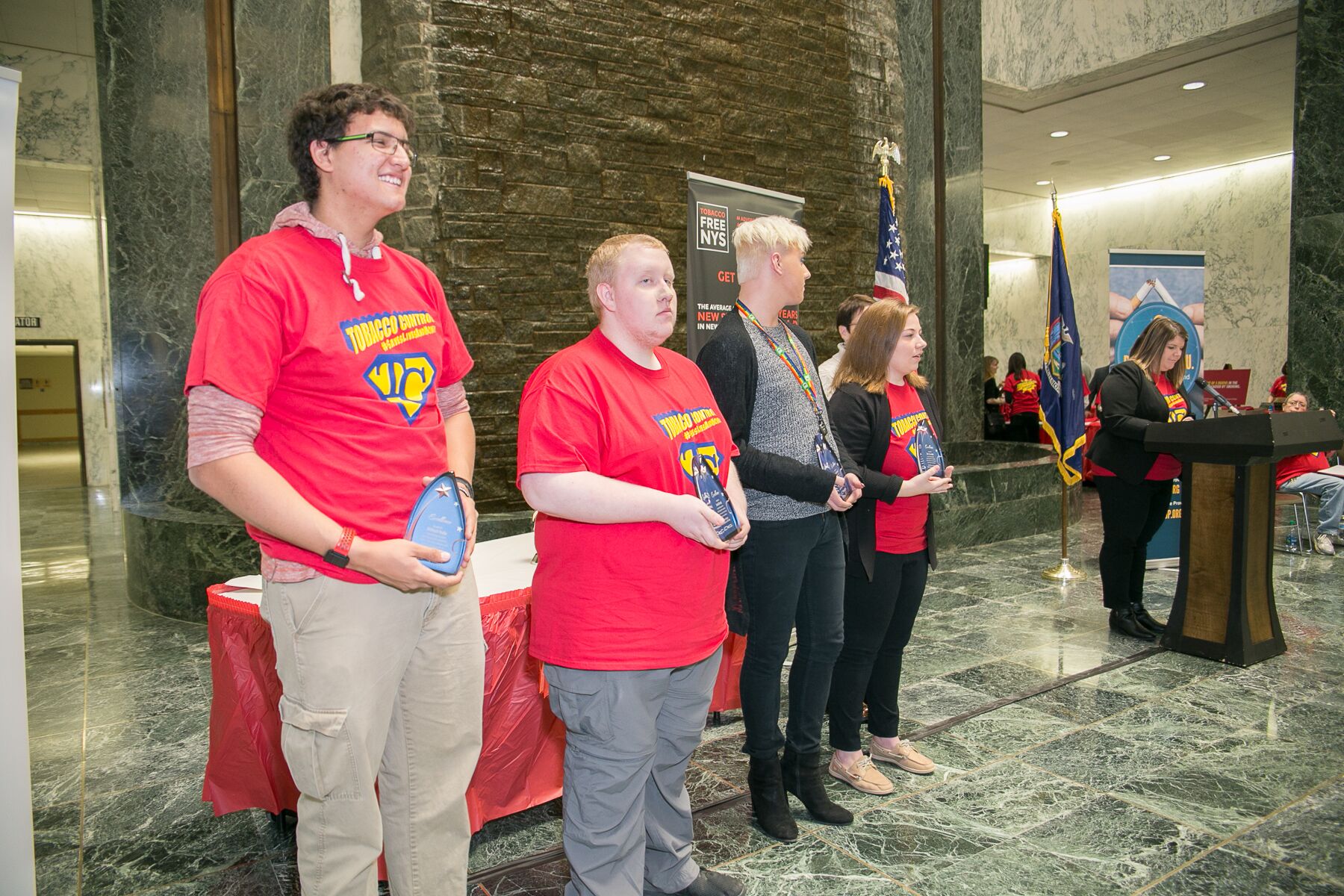 Youth Advocate of the Year Regional Winners. (Left to Right) Mikhail Hailu (Capital Region), Jacob Brady (Central Region), Ryan Minard (MARO Region), and Zoe Kaminsly (Western Region).
Youth Advocate of the Year Award Runners-Up in no order Isaac Snitkoff, Heather Chatt, Heidi Chatt, Nicholas Doxey, Keonna Browne, Kelsey Gibbons, and Kathryn Wojsiat.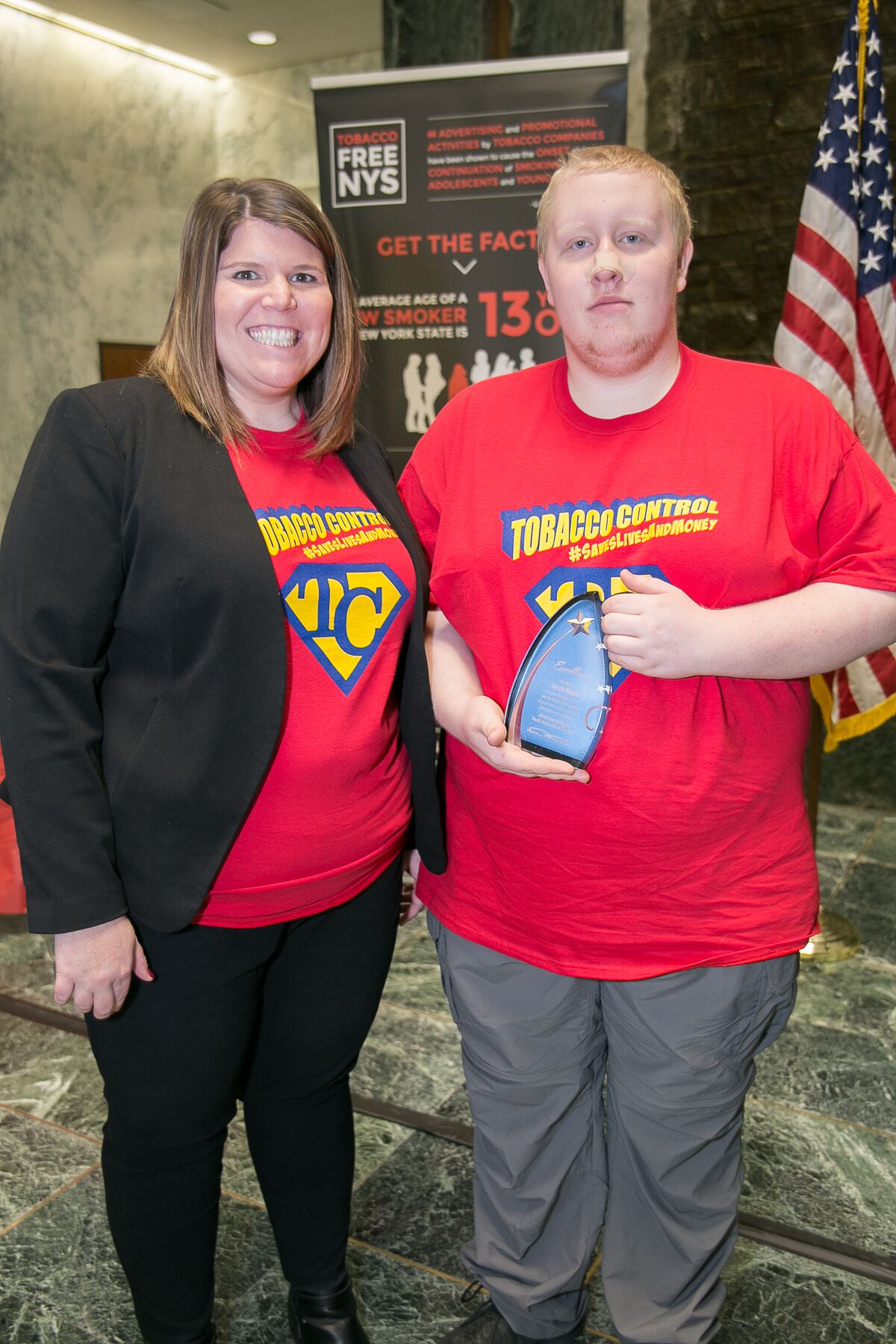 Reality Check Program Coordinator Marissa Lamphere with the Central Region YAYA Winner Jacob Brady
Reality Check Program Coordinator Lindsay Amico with the Western Region YAYA Winner Zoe Kaminski
Community Engagement Coordinator Kara Holmes with the Central Region YAYA Winner Mikhail Hailu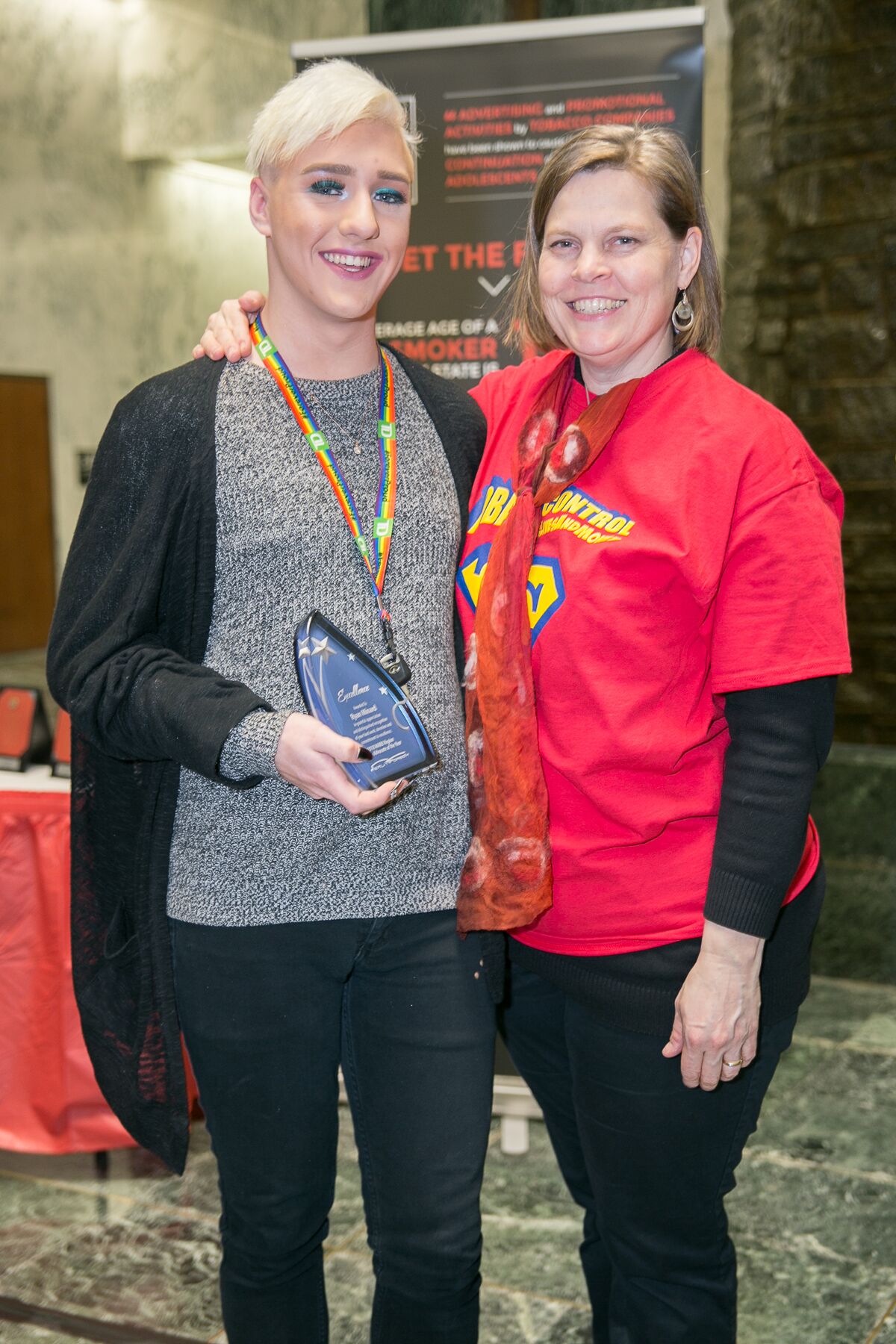 Reality Check Program Coordinator Diane Moore with the MARO Region YAYA Winner Ryan Minard
Reality Check Program Coordinator Joseph Potter with the 2018 State YAYA Winner Lauren Cybul